BEAT-DOWN IN TOON TOWN
---
---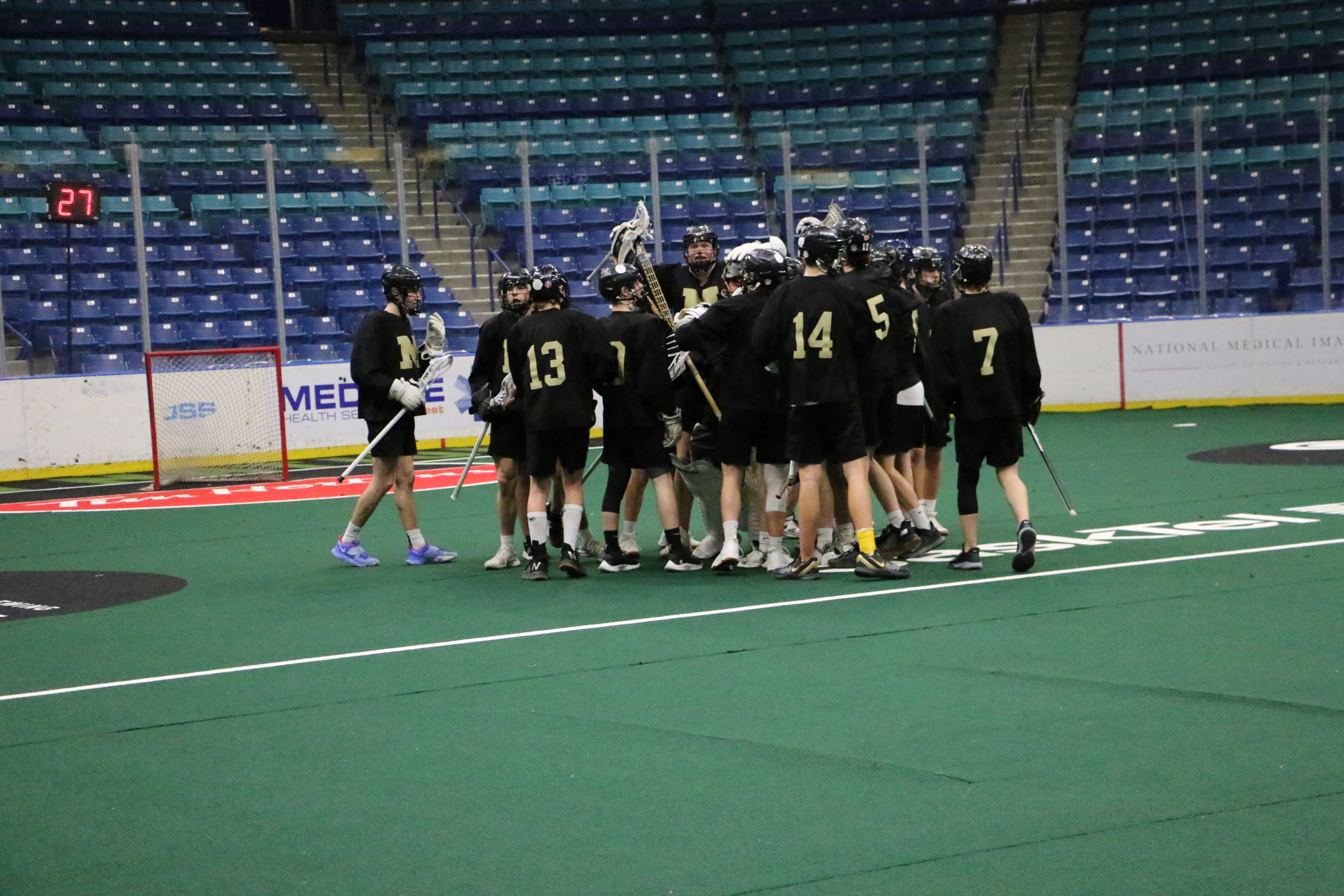 ---
The Team Manitoba 17U Boys and Girls Box Lacrosse teams triumphed over their prairie rivals in an exhibition series at the SaskTel Centre in Saskatoon, Saskatchewan over the weekend of March 26-27. This was the first pre-Games competition series for the two Team Toba groups as they prepare for the 2022 Canada Summer Games in Niagara, Ontario in August, 2022.
The Toba Girls came out of the weekend with a 3-0 record after beating Team Saskatchewan 11-0, 6-2, and 7-1.
Manitoba standout Kaitlynn Anderson scored 13 of the Manitoba goals, while goaltender Kaylee Perry was solid in net, winning all three games - including one shutout - and finishing the weekend with a 1.00 goals against average.
The Boys finished their series 2-1, beating Saskatchewan 7-0 in the first matchup, dropping a close one 5-4 to Sask in the second, but capping off the weekend with a resounding 11-4 win over medal-favourites Team Alberta.
Boys team captain Alexander De la Ronde led the way offensively with 7 goals over the three games, while goaltender Andrue Isabey was the backbone of some stout defensive play in his two starts, playing to a 2-0 record including a shutout performance against Team Saskatchewan in game 1.
Follow along with the teams over the next five months leading up to the Canada Summer Games on the Manitoba Lacrosse Association website.
Photo Credit: Robyn Grehan
--------------------------------------------------------------------------------------------------------------------------------------------------------------------------------------------------
With 2022 being the first year of lacrosse's inclusion in the Canada Summer Games since 1985, the Manitoba Lacrosse Association is excited for the opportunity that this presents our athletes.
2022 will also be the first time in history the games will include an all-female box lacrosse tournament.
The Canada Games, held every two years, alternating between summer and winter, are the largest multi-sport event in the country and represent the pinnacle of interprovincial/territorial sport competition. As the best in their age group, these young competitors come to the Games having trained long and hard to be among those chosen to represent their respective province or territory. Since 1967, nearly 100,000 athletes have participated in the Games with hundreds of thousands having engaged in try-outs and qualifying events. Add to that the over 100,000 coaches, officials and volunteers that have been directly involved in the planning and staging of the Games and you have some idea as to the enormous reach of the Canada Games over a proud history…
The 2022 Canada Summer Games will take place August 6-21, 2022 in Niagara, Ontario.